DONATE Items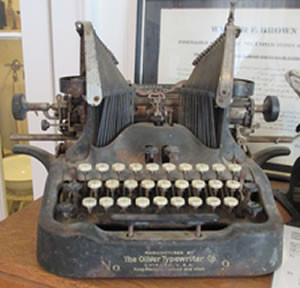 All of the numerous artifacts on display in the Byer/Nail House, the Toolshed, Eden Plain Schoolhouse, and on the grounds have been donated to the East Contra Costa Historical Society by community members.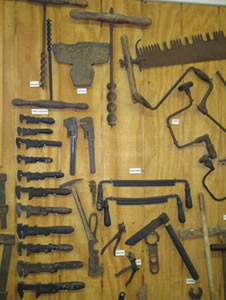 Because of limited space and the need to be able to restore and display items, donors are asked not to drop off items without completing a Gift or Loan Form that documents your donation and has been accepted and signed by an ECC Historical Society member.
This form provides necessary information for the ECC Historical Society to manage all items according to your direction.  
If you have an item you feel would benefit the sharing of local history at the Museum, please contact the Artifact Collection Chairperson.
DONATE Funds
Collecting, restoring, and managing the East Contra Costa Historical Museum requires an operational budget.
The ECC Historical Society collects funds, through membership, an annual BBQ, and donations.
The East Contra Costa Historical Society is a tax exempt 501(c)(3) organization and provides written documentation of all contributions made.
To make a donation to the ECC Historical Society, contact the Treasurer.