Farm Banners
Shifting Perceptions on the Urban Edge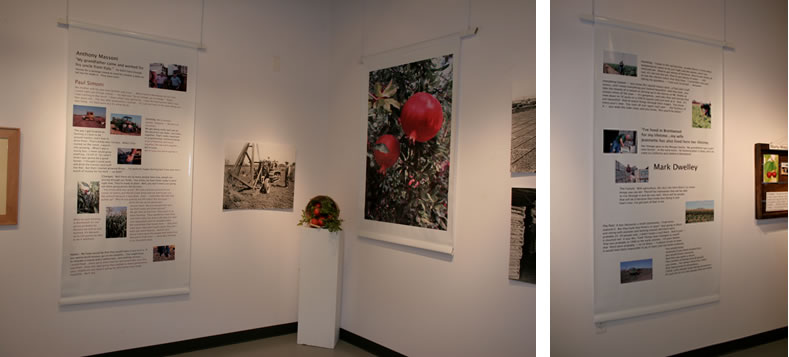 Sponsored by East Contra Costa Historical Society and funded by California Council for Humanities, a series of banners tell the stories of farm families maintaining their way of life and business on the edges of rapidly developing cities.
Focused on the development occurring at the center of our local agricultural community that has existed for over 185 years, stories told in the words of local farming families share their history and response to changes taking place.
The banners measure 3 feet by 6 feet and are available to display at events related to agriculture.
Contact East Contra Costa Historical Society if interested in display of the banners.