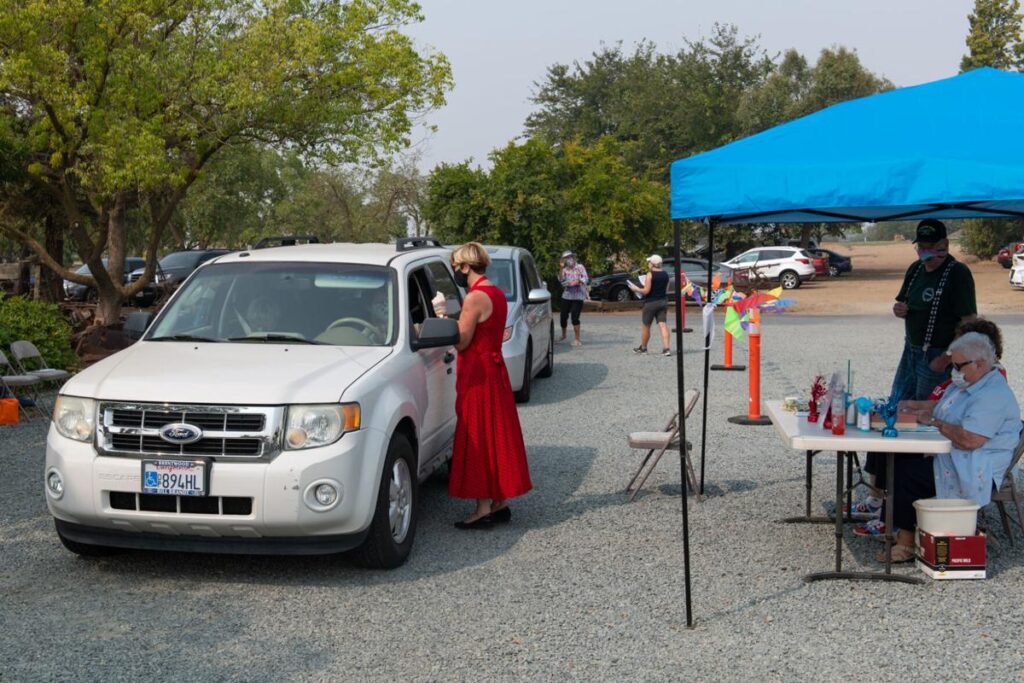 Drive-Thru BBQ a Huge Success!
Yes, it looked different from our traditional annual BBQ, but the food was delicious, the community came in droves, and the food pick-up went off without a hitch!
Chaired by Chuck Hunter with the assistance of many volunteers, our 32nd annual BBQ generated funds to keep the Resource Center, Museum, and grounds operating – Thank you to ALL!
For Donations: Lions Club of Brentwood, Rotary Club of Brentwood, Bill Brandt Ford, Dallas Shanks Chevron, JF Realty & Management, Gursky Ranch, Ron & Shirley Nunn, Stan & Katy Emerson, Steve & Sherry Ayers, Robert Fletcher III, Tim & Virginia Karlberg, Ken & Mary Lou Klovee, David Hunter, Shirley McCall, Smith Family Farms, G&S Farms, Nunn Better Farms, Sticky Chicken & Ribs, and Winco Foods.
For Raffle prizes: Harvey's Resort, Sprouts Farmers Market, Safeway (2nd Street location), Brentwood Auto Spa, Nationwide Insurance, Ringwood Stables, Good Scents Florist, Trader Joe's, Imperfect Stitch, Tom & Wendy Snyder, Chuck & Pat Hunter, Barbara Bartzi, Marilyn Senn, Mary Black, Shirley McCall, and the Resource Center staff.